Sabi Tribu mobile home
Mobile home for 6 people – from 350 €/week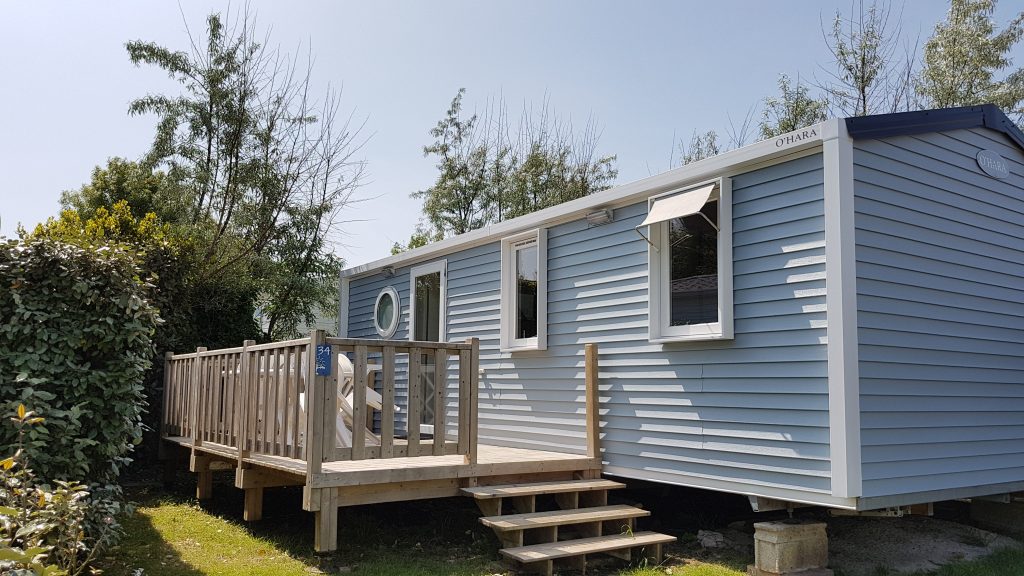 Description of the Sabi Tribu mobile home
The Sabi Tribu offers you every comfort for a family holiday. It can accommodate up to 6/8 people (depending on the model). Fully equipped, TV, 3 bedrooms, living-dining room, equipped kitchen with extractor hood, shower, hair-dryer, separate toilet, sloped room in living room for that extra spacious feel, wooden deck terrace, set of garden furniture, blankets and pillows provided.
Book a stay in the Sabi Tribu mobile home
Photos of the Sabi Tribu mobile home
The pictures shown above are not contractually binding.

Download the Sabi Tribu info in PDF format (in French)